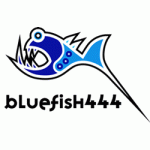 Bluefish444 announces its full integration with Avid, Final Cut and Adobe
The video card manufacturer Bluefish444 announced its complete integration with Avid editing systems, Apple Final Cut and Adobe.
Having the same input and output channels as other manufacturers, what differentiates Bluefish444 is its management of the SDI signal. There are three key advantages of that their hardware has over the competition:
Signal processing at 8/10/12 bit
The 12 bit processing is 4 times the quality of 10 bit processing, considering that 12bit has 4096 levels of RGB color per pixel, whereas 10 bit only 1024.
This process is carried out mainly for space color changes RGB – YUV, or to convert between 2k/HD/SD
Scaling between 2k/HD/SD :
It is done in 12bit , with the advantages described above:
Accuracy to 1/128 parts of a pixel.
Syncronization of the 25 × 25 tabs interpolation algorithm.
CPU / GPU free of other tasks.
Conversion SDI-HDMI/DVI for high-quality viewings on LCD monitors, which lowers the cost of viewing, especially in projects 2k.
With all this, plus their own i/o management software, Bluefish444 is the perfect partner for medium to high level postproduction projects and jobs in 2k, needing high quality without the high cost.
For more information, contact Area Broadcast sales or visit: