Creativity and experience are the abilities that allow postproduction companies to create attractive and successful content, but technology is also an indispensable tool to turn creative ideas into reality.
At AREABROADCAST we offer the most innovative technological solutions from the leading brands in the industry, allowing our clients limitless creative potential and the ability to produce content as effectively, efficiently and economically as possible.
"We offer our clients carefully studied and personalized recommendations, since we know that a new system is an investment and recovering that investment in the short-term is crucial."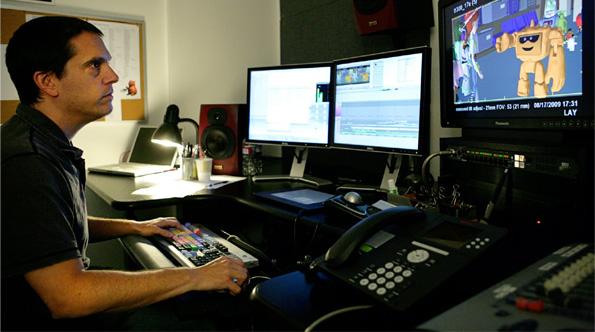 At AREABROADCAST we know how difficult it is to bring together talent and technology when it's time to oversee the creative side of animation, multimedia or film projects. That's why we work closely with postproduction professionals and assist them with the optimization of images, sound, animation or any special effect required for their production.
Our experience and expertise covers all types of postproduction technology as:
Incoming content mangement
Cataloging
Video Post-Production (SD / HD)
Audio Post-Production
Effects and Composition
Storage
Scanning/Color Correction/Calibration/Film
DVD Authoring
The latest technology in audio, graphics and video editing has been implemented at production companies, advertising agencies, news agencies, institutions, schools and television stations. Our products and services are aimed at all types of customers.