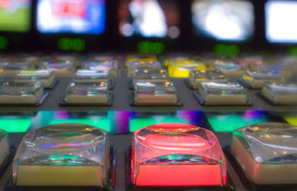 At AREABROADCAST our highly skilled engineering and technical integration department consists of professionals who provide the most comprehensive service and expertise for the implementation of any project.
We assess, design, plan and integrate audiovisual systems and solutions based on the needs of each user/client. Thanks to our business quality and experience they receive all the advantages and benefits available to offer.
"We guarantee the performance and success of any project"
In addition, for each service we exclusively provide audiovisual equipment and supplies and technical assistance, maintaining sales agreements with top manufacturers and the best firms in the industry, maximizing the guarantees of each project. Our ultimate goal is to allow the client to work effectively.
Learn about solutions "on demand", a la carte and as.

 
Contact us via the address info@areabroadcast.com
or by calling (+34) 91 715 49 57.